Are you struggling to lose weight and maintain a healthy diet? You may have a toxic fatty acid that blocks weight loss.
Here's how a simple "Ice Hack" speed up my fat loss and helped me restore my health, watch now.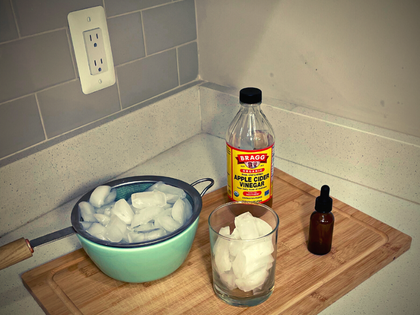 You are probably aware that too much sugar is awful for your health. Therefore, these chocolate and peanut butter banana bites are an excellent, nutritious choice for stopping sugar cravings.
In fact, these classy, simple, chilled desserts are healthy and fit every diet regimen, even if you're vegan. Also, if you are allergic to peanuts, you can use different nut or seed butter.
Health benefits of peanut butter:
Peanut butter is an excellent way to get protein and healthy fats. Also, it helps lower the risk of high blood pressure, stroke and heart disease.
Rich in protein and healthy fats
Antioxidant power
Low in carbs
Abundant in vitamins and minerals
Health benefits of banana:
Bananas are highly nutritious and are extremely healthy for children. They promote healthy weight loss, reduce high blood pressure, protect the heart. Also, this fruit may protect neuron cells against oxidative stress.
Bananas provide a variety of vitamins and minerals:
Vitamin B6
Fiber
Magnesium
Vitamin C
Potassium
Manganese
Health benefits of high-cocoa chocolate:
A bar of darker chocolate is very beneficial for your body, as cocoa beans are very rich in nutrients. In fact, moderate consumption of chocolate improves blood flow to the brain and heart. Thus, improves cardiovascular health and prevents blood clots and repairs cell damage.
High-cocoa chocolate contains:
Flavonoids – fight cell damage
Antioxidants – prevent free-radical damage
Flavonols – reduce high blood pressure and promote the blood flow in the heart
Here is the frozen chocolate-dipped peanut butter banana bites recipe:
This recipe is incredibly easy to prepare, so start peeling your bananas straight away.
Ingredients:
3 bananas
4 tablespoons of peanut butter (optional nut butter or seed butter)
½ cup melted dark chocolate
Preparation:
Feel free to slice the bananas thinner or thicker, as your desire. Then. spread a layer of peanut butter, and make sandwiches using the banana slices. Place the sandwiches on a baking sheet, and freeze them for an hour.
Melt your chocolate in the microwave for 15-20 seconds, stir until smooth. Next, remove the sandwiches from the freezer and dip them in your melted chocolate, covering half of the treat. Now, again put them back on the baking sheet, and freeze until solid. Enjoy!
Source: healthy-liv.com