Are you struggling to lose weight and maintain a healthy diet? You may have a toxic fatty acid that blocks weight loss.
Here's how a simple "Ice Hack" speed up my fat loss and helped me restore my health, watch now.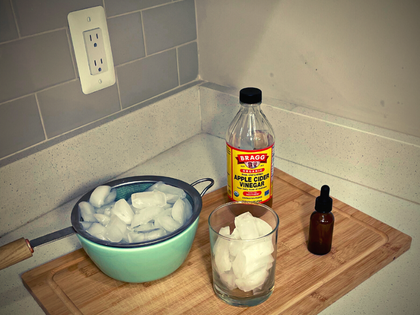 Brownies are always a good cheat meal that will not ruin your diet progress. Since the goal of your cheat meal should not be to ingest as many calories as possible but to enjoy some delicious food that you can't have every day.
In fact, this certain recipe from Eloise Head has caught the attention of millions of Instagram users. Moreover, according to her followers, this is the best recipe she has ever shared. Yet, it takes a only few minutes to prepare the mouth-watering dessert.
The amateur chef uses simple everyday ingredients to make her brownies including eggs, flour, sugar, butter, etc. Head loves the cream cheese icing but says it's optional. Since her brownies taste great even without that tempting icing.
Here's the simple recipe for red velvet brownies:
Brownie ingredients:
170g unsalted butter, melted
260g granulated sugar
1 large egg + 1 yolk
1 tsp vanilla
1 tablespoon red food coloring
200g plain flour
10g cocoa powder
1/2 tsp lemon juice
90g white chocolate chips
Icing ingredients:
115 g butter (softened at room temperature)
225 g cream cheese
1 tsp vanilla
500g icing sugar
Preparation:
To prepare this amazing brownie recipe, melt the butter and whisk in some granulated sugar. Next, add an egg, egg yolk, vanilla extract, and red food coloring to the mixture. The dry ingredients are added next, start with adding the flour, cocoa powder, and white chocolate chips. Lastly, add the lemon juice and combine the mixture thoroughly.
Everything mixed carefully spread into one layer on a baking tray. Make sure to line the baking tray with parchment paper so the mixture won't stick. You should bake the brownies for 30 minutes at 320°F, or (160 °C).
In order to prepare the icing, whisk your butter and cream cheese and then add some vanilla extract. Continue mixing while adding the icing sugar gradually. Then spoon the mix onto the cooled brownies and smooth until even. Lastly, cut the brownie into slices, and enjoy this recipe for up to 3 days.
Source: dailymail.co.uk