Are you struggling to lose weight and maintain a healthy diet? You may have a toxic fatty acid that blocks weight loss.
Here's how a simple "Ice Hack" speed up my fat loss and helped me restore my health, watch now.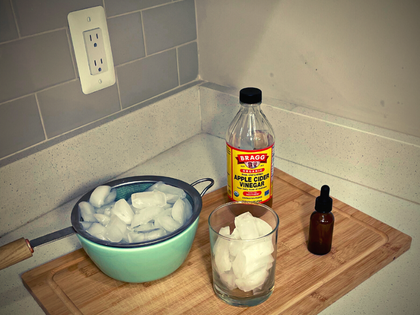 Mexicana, one of the best and delicious holiday salads, a real pleasure on the cold winter days. You will definitely enjoy the rich flavor and satisfying and crunchy ingredients that make this salad interesting and refreshing.
In addition, this healthy salad is a great option for holiday parties, it brings your body vitamins, protein, and wellness to your plate. It simply makes a beautiful and healthy start to the year 2021. A salad with fresh and high-quality ingredients.
With this salad, you embrace a healthy diet that improves your metabolic health at the same time. In fact, it helps you adopt healthy habits so you can lose weight and keep it that way.
How to prepare the delicious winter salad Mexicana:
Ingredients:
450grams chicken meat
150ml yogurt
250grams feta cheese
175grams corn
1 tablespoon chili
175 grams of cooked rice
1 tablespoon red ground pepper
A bit black ground pepper
1 chopped onion
1 tablespoon olive oil
1/2 tablespoon of tomato puree
1 red and 1 green pepper
1 lemon
Preparation:
At first, cut the chicken meat into strips and simmer it in water and olive oil. Next, drain the meat and place it in a salad bowl. Now, in another bowl, mix the yogurt, tomato puree, spices, onions and pour over the chicken.
Take the corn, slice the peppers, and thoroughly cover the chicken with them. Then, spread the cooked rice in a bowl and put the chicken mixture over in the middle of the rice. Lastly, add the feta cheese diced into cubes, and serve it with a green salad seasoned with lemon juice and a dressing of oil mixed with spices. Enjoy!
Prepare this amazing meal extremely rich in protein. In fact, this salad provides almost half of the protein daily requirements. Moreover, at the base of the pyramid of healthy eating, chicken belongs at the top of the group.
Source: healthyfoodhouse.com