Are you struggling to lose weight and maintain a healthy diet? You may have a toxic fatty acid that blocks weight loss.
Here's how a simple "Ice Hack" speed up my fat loss and helped me restore my health, watch now.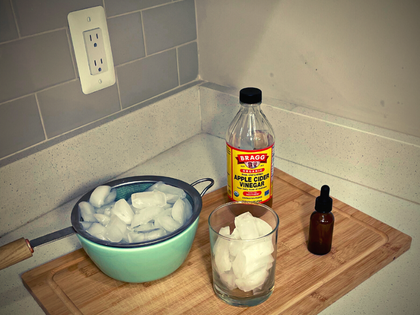 An amazing healthy dish that's made of zucchini in a blend of fresh basil and cheese. Try this tasty zucchini recipe with robust flavors, especially when its topped with shredded parmesan cheese.
Serving up a delicious meal can make you feel good, especially when your friends or family come over. Remember, low-fat cheese is the real thing.
Here is the easy zucchini casserole recipe for weight loss:
Ingredients:
2 medium-sized zucchini, cut in slices or into half-moon slices
1/4 cup thinly sliced fresh basil
1/2 tsp dried thyme
2 tbsp sliced green onion
1/2 cup grated Parmesan cheese
1/2 cup + 1/2 cup low-fat white cheese (pizza cheese, or shredded parmesan cheese)
3/4 tsp garlic powder
1/2 tsp pepper
1/2 tsp salt
Preparation:
At first, preheat the oven to 180C/350F/Gas 4. Spray an 8″ x 8″ baking dish with olive oil or non-stick spray.  Wash the zucchinis and cut in half-moon slices. Wash basil, spin dry or dry with paper towels and finely chop. Slice green onions.
Next, combine the zucchini slices, sliced green onions, garlic powder, dried thyme, chopped basil, and both kinds of cheese. Stir together, until the veggies are evenly coated with the cheese and the herbs. Season with salt and pepper. Spread onto a baking sheet and bake uncovered for 25-30 minutes.
When the zucchini is golden brown, take the dish out of the oven, and add the remaining 1/2 cup of grated cheese. Put the dish back in the oven and bake for another 10-15 minutes, or until the cheese is melted. Serve hot!
Source: healthyfoodhouse.com