Are you struggling to lose weight and maintain a healthy diet? You may have a toxic fatty acid that blocks weight loss.
Here's how a simple "Ice Hack" speed up my fat loss and helped me restore my health, watch now.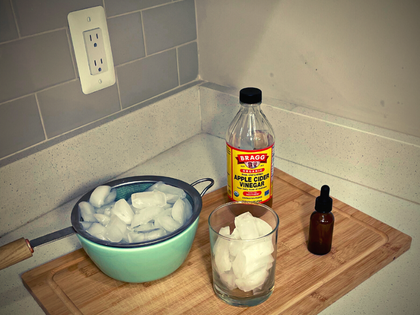 This avocado chocolate cake is so delicious, it leaves you wanting and craving for more, also it is known as the heaven for vegetarians. It's a perfect mixture of countless health benefits, improved by chocolate and healthy fats.
Moreover, avocados are one of the healthiest fruits on the planet loaded with fiber and various nutrients. Also, eating avocados lowers cholesterol levels, protects your eyes, helps to prevent cancer, and assist you in weight loss.
Here is the healthy avocado chocolate cake recipe:
Ingredients:
1/4 cup of olive oil
3 cups of all-purpose flour (rice flour or coconut flour)
2 teaspoons of vanilla extract
2 cups of water
5 tablespoons of dark chocolate cocoa powder
2 cups of sucanat sugar
A ripe, mashed avocado until it's smooth
2 tablespoons of baking soda
1/2 teaspoon of kosher salt
2 tablespoons of white vinegar
Icing ingredients:
2 Ripe Avocados, mashed
1 cup of sugar
5 tablespoons dark chocolate cocoa powder
Preparation:
At first, preheat the oven to 350°F, then grease and flour two 9" round cake pans. Mix the flour, baking powder, baking soda, cocoa powder, and salt in a large bowl. In a different bowl, mix the olive oil, avocado, water, sugar, and vinegar.
Then, combine the two mixtures, mix well, and divide the batter evenly between the cake pans, and bake for half an hour.
In order to successfully apply the icing, ensure the cakes is chill. Prepare the icing and add a layer of the frosting on the first cake, and cover it with the second cake layer. Finally, top the whole cake with the rest of the icing. Bon apetit!
Give this recipe a chance and you will include it in your everyday diet.
Source: cleanfoodhouse.com