Are you struggling to lose weight and maintain a healthy diet? You may have a toxic fatty acid that blocks weight loss.
Here's how a simple "Ice Hack" speed up my fat loss and helped me restore my health, watch now.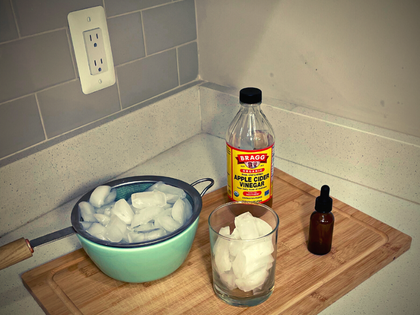 If you eat chocolate, even when you are not hungry, then you must be a chocolate lover. It is not easy to resist that delicious taste. Therefore, here is the perfect chocolate cake recipe, which is egg-free, dairy-free, and includes good healthy fat.
The main ingredient in this chocolate cake is the super healthy avocado. Avocados consist of 73% water, 8.5% carbohydrates, 15% fat, and 2% protein, and half an avocado contains 109 calories.
6 Health Benefits of Avocados:
They have high fiber content, which reduces blood sugar spikes, and helps with weight loss.
Avocados are a naturally nutrient-dense food, they are packed with Vitamin K, Vitamin C, Vitamin A, Magnesium, Folate, Copper, Zinc, Phosphorous, Niacin, Potassium, Vitamin E, Vitamin B6, and B5, Riboflavin, Thiamine, Manganese, and Iron.
Reduces cholesterol and triglyceride levels:
Lowers triglycerides level up to 22%
Reduces LDL cholesterol levels up to 20%
Tremendously reduces total cholesterol levels
Increase the good HDL cholesterol up to 11%
Avocados are rich in potassium, and 100 grams contain 14% of the RDA. The high potassium intake reduces blood pressure, and thus prevents kidney disease, stroke, and heart attacks.
It contains antioxidants such as Lutein and Zeaxanthin, which are essential for eye health and eyesight.
They are high in good fat, and nutrients such as vitamins A, D, E, and K. Also, avocados contain antioxidants like carotenoids that are "fat-soluble", and need to be combined with fat to be effective.
Avocados are perfect for baked goods, due to their softness, high water content, and monounsaturated fats, which provide a creamy and smooth texture.
To use avocado instead of egg or butter, you should remove the pit and skin. Then, scoop it into a food processor or blender and make a smooth puree. To prevent oxidizing just add 2 teaspoons of lemon juice.
You will need 1 cup of avocado for 1 cup of butter. And, 1 egg replace it with 2 tablespoons to 1/4 cup mashed avocado.
Here is the amazing chocolate cake recipe with avocado:
Cake ingredients:
1 ripe avocado (blended)
3 cups of almond flour
2 teaspoons of baking powder
5 tablespoons of cacao powder
2 tablespoons of apple cider vinegar
¼ cup of avocado or coconut oil
2 teaspoons of baking soda
2 tablespoons of maple syrup
¾ teaspoon of sea salt
1½ cup raw cane sugar
2 teaspoons of vanilla extract
2 cups of water
Frosting Ingredients:
2 ripe avocados (blended)
6 tablespoons of cacao powder
2 cups of confection sugar
1 teaspoon of vanilla extract
Preparation:
At first, preheat the oven to 350 degrees F, and grease and flour two 9" round cake pans. Then, mix all dry cake ingredients in a bowl, except the sugar.
In a separate bowl mix all wet cake ingredients, and add the sugar. Add the wet ingredients to the dry ingredients, and stir well until combined.  Then, divide it into the two pans, and bake for 30 minutes.
In a bowl, mix all the frosting ingredients. When the cake is baked, leave it to cool down for 20 minutes and frost it.
Enjoy it!
Source: theheartysoul.com