Are you struggling to lose weight and maintain a healthy diet? You may have a toxic fatty acid that blocks weight loss.
Here's how a simple "Ice Hack" speed up my fat loss and helped me restore my health, watch now.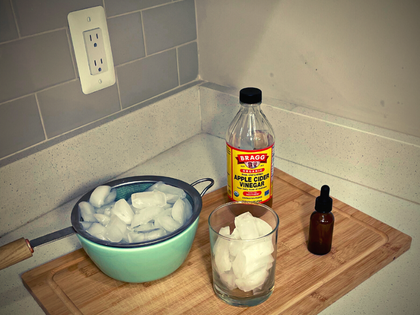 Life is better when the oven is on. We all love some sweet muffins, which are healthy and delicious at the same time.
Especially, when you avoid all inflammatory ingredients like refined sugars, processed wheat, and vegetable oils. As a result, you will get healthy and delicious baked goods, that will energize your body.
This healthy dessert recipe contains sweet potatoes, which are amazingly nutritious food, and provide a rich source of antioxidants, vitamins, and minerals.
Additionally, coconut flour is a naturally sweet substitute for regular flour, which regulates cholesterol. At the same time, ginger and turmeric fight inflammation, lower cancer risk, prevent viruses and fight bacteria. And lastly, coconut milk improves your metabolism and support weight loss.
Here is the healthy homemade coconut and sweet potato muffins recipe:
Ingredients:
1 small organic sweet potato, roasted

1 tsp ground turmeric

¾ cup organic coconut milk

 

3 tbsp. ground flaxseed in ½ cup of water

½ cup pure maple syrup or unpasteurized honey

1 cup organic brown rice flour

⅛ tsp ground cloves

1 tsp ground ginger

1 tbsp. Ground cinnamon

¼ cup organic coconut flour

1 tbsp. aluminum-free baking powder

2 tbsp. organic olive oil

⅛ tsp ground nutmeg

½ tsp. Himalayan salt
Preparation:
At first, preheat your oven to 400 degrees Fahrenheit. Use a wooden skewer, and make several holes in the skin of the sweet potato and place it on a baking tray. Cook for an hour.
Remove the potato and let it cool, then cut it in half and scoop out the insides into a large bowl. Add flaxseed, olive oil, coconut milk, and maple syrup. Combine until smooth.
In a separate bowl, mix the dry ingredients together, and add them to the previous mixture.
Grease a muffin tray with coconut oil, then pour the batter evenly into the trays. Cook for 30-35 minutes.
Enjoy!
Source: healthy-holistic-living.com