Are you struggling to lose weight and maintain a healthy diet? You may have a toxic fatty acid that blocks weight loss.
Here's how a simple "Ice Hack" speed up my fat loss and helped me restore my health, watch now.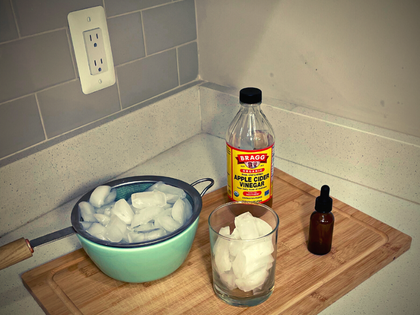 During this pandemic, many people have been mastering their skills in the kitchen. In fact, cooking and baking are also very comfortable for many of us, plus time spent in the kitchen can be incredibly fun.
The following simple yet delicious depression cake recipe doesn't require any milk, butter, or even eggs. In fact, that's why makes this recipe vegan too. There are plenty of names such as crazy cake, wacky cake, and war cake, all invented for this tasty recipe.
Additionally, this recipe is budget-friendly, since it contains cheaper ingredients that ensure the cake will rise and maintain moisture.
The butter is replaced with cooking oil of your choice, which can achieve a similar effect, but with slightly less richness. On the other hand, the eggs are replaced with a combination of vinegar and baking soda, which foams up quickly, making the cake light and fluffy. Plus, this crazy cake can be topped with frosting, cream, or ice cream for ultimate enjoyment.
Here is the depression-era crazy cake recipe:
Ingredients:
1 1/2 cups all-purpose flour
3 Tbsp. cocoa (unsweetened)
1 cup of sugar
1 tsp. baking soda
1/2 tsp. salt
1 tsp. white vinegar
1 tsp. pure vanilla extract
5 Tbsp. vegetable oil
1 cup water (or coffee)
Directions:
At first, preheat your oven to 350 degrees F (180°C). Then mix the flour, cocoa, sugar, baking soda, and salt in a greased, 8″ square baking pan.
Now, make three depressions in the flour. Two small ones and one big one. Pour vinegar in one of them, and vanilla in the other. In the largest depression, pour vegetable oil. Lastly, pour water over the entire mixture and combine it thoroughly until the batter is smooth. Just make sure no dry flour remains on the bottom of the bowl.
Bake for 35 minutes or until a toothpick, when inserted, comes out clean. Cool the cake in the pan, then top with the frosting of your choice or enjoy plain. Enjoy!
Source: today.com