Are you struggling to lose weight and maintain a healthy diet? You may have a toxic fatty acid that blocks weight loss.
Here's how a simple "Ice Hack" speed up my fat loss and helped me restore my health, watch now.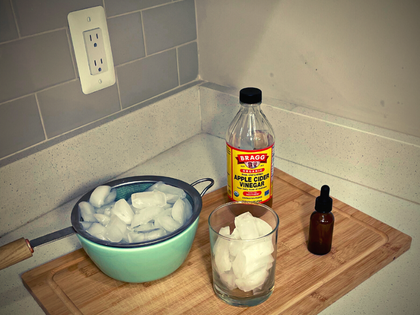 The abundant flavors from this coconut lime bread definitely do not disappoint. The bread is soft, tender and explodes with coconut lime-y goodness. Therefore, it makes a great dessert for spring and summer.
In addition, this bread is gluten & dairy free, so it's a great choice for breakfast, brunch or a snack. In fact, it's a great choice at any time of the day.
Also, now is the perfect time to learn some easy, delicious, and healthy recipes. In fact, cooking is one of the smartest time-killing activities you can do at your home right now.
Furthermore, baking helps people express themselves creatively. It has been proven that simple and repetitive activities have calming and meditative effects. If you are a parent, you can even bake together with your children.
The recipe is full of island flavor, so it boosts serotonin levels which reduces stress and anxiety. As well, it provides powerful mood-boosting benefits that can help you get happier and healthier with every bite you take.
Here is the mouthwatering, gluten & dairy-free coconut lime bread:
Main ingredients:
2 eggs (room temperature)
¾ cup tapioca starch
1 cup of coconut sugar
1 & 1/2 cups flaked coconut
6 tbsp melted coconut oil
1/3 cup coconut flour
1 & 1/4 cups coconut milk
2 tsp vanilla extract
1 & 1/3 cup finely ground almond flour
2 tsp baking powder
1 tsp ground cinnamon
1/4 teaspoon salt
Zest from 3 limes
Lime glaze ingredients:
1 cup powdered sugar, (sugar-free option bellow)
2–3 tbsp fresh lime juice
zest from 1/3 of a lime
*Note for sugar-free option, you need to blend 4 tsp of stevia with 2 cups of potato or arrowroot starch.
Bread Preparation:
At first, preheat your oven to 350 °F (180°C). In the meantime, grease a 9 x 5 loaf pan with coconut oil. Then, in a medium bowl add the coconut milk, eggs, vanilla extract, and lime zest. Mix thoroughly and set aside.
Using a mixer on low speed, combine the almond flour, flaked coconut, coconut sugar, tapioca starch, baking powder, salt, and cinnamon.
Remaining on low speed, pour in the egg mixture and mix until perfectly combined. Now, add coconut oil, and mix again.
Pour the batter into your loaf pan, and bake for 60-75 minutes, or when a toothpick from the bread comes out clean. Once the bread is cooled, prepare the lime glaze.
Lime Glaze Preparation:
In a small bowl, mix the lime juice with the powdered sugar. Lastly, drizzle the glaze over the bread and sprinkle it with lime zest. Enjoy!
Source: theheartysoul.com