Are you struggling to lose weight and maintain a healthy diet? You may have a toxic fatty acid that blocks weight loss.
Here's how a simple "Ice Hack" speed up my fat loss and helped me restore my health, watch now.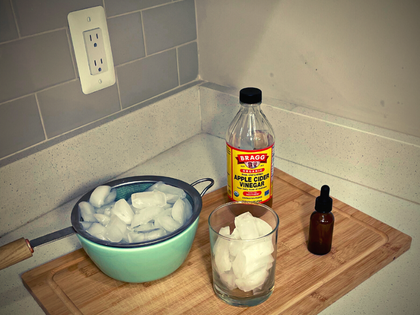 Do you ever stumble upon a new and delicious recipe that you can't simply resist? For instance here is a recipe that will completely revolutionize your gastronomic experience, a perfect way of getting all that flavor mixed in with a delicious orange spud.
Hasselback potatoes are an originally-Swedish technique. In fact, the following recipe gives the sweet potatoes a fantastic combination of creamy and crispy texture, also known as the epitome of fall food.
Hasselback potatoes are extremely easy to make, you should only cut thin, crosswise slices approximately three-quarters down into the potato, but not all the way through to the bottom. You want the potato to fan out and have "pages" like a book since that's the Hasselback method.
Here's the delicious and healthy Hasselback sweet potatoes recipe:
Ingredients:
2 medium sweet potatoes
1 tbsp of olive oil
2 tbsps of melted butter
1 tsp of ground cinnamon
¼ cup of chopped pecans
¼ cup maple syrup
Salt and pepper (to taste)
½ tsp of vanilla extract
½ tsp of kosher salt
Preparation:
At first, peel the potatoes and preheat your oven to 425 degrees Fahrenheit (220°C). Now, in order to make your Hasselback potatoes perfect, you can place them between 2 chopsticks to help with stability and knife guidance. Then cut the potatoes thinly, crosswise slices approximately three-quarters down into the potato, but not all the way through to the bottom.
Next, brush both potatoes with olive oil and place them on a baking dish. Season them with salt and pepper. Bake them for about 30 minutes, until they become soft.
Remove potatoes from oven, and increase the oven temperature to 450 degrees Fahrenheit (230°C). In a small bowl, mix the melted butter, pecans, cinnamon, maple syrup, vanilla extract, and kosher salt, stir to combine. Now, return the filled sweet potatoes to the oven and bake an extra 10 minutes.
Lastly, remove the baked sweet potatoes from the oven, allow to cool before serving, and enjoy.
Sweet potatoes are always a healthy meal choice since they, contain anti-inflammatory, anti-diabetic, and anticancer properties. These nutritional stars can help improve your immunity, blood pressure, and more.
Source: tiphero.com