Are you struggling to lose weight and maintain a healthy diet? You may have a toxic fatty acid that blocks weight loss.
Here's how a simple "Ice Hack" speed up my fat loss and helped me restore my health, watch now.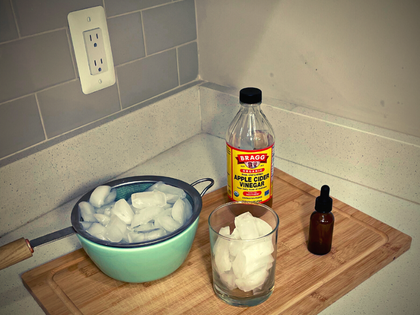 Nowadays, cooking is one of the best options to spend more time with your family. Many of you might not be aware of your potential in cooking however, these lavender cupcakes are not something everyone can resist.
Lavender is more than just a fragrant plan, it can also give you an amazingly sweet and citrus flavor to your desserts. As it turns out, lavender does have some potential health benefits. In fact, its scent and flavor are useful for treating anxiety, depression, insomnia, and restlessness. Also, don't forget the powerful anti-inflammatory effects.
Here are the lavender cupcakes with honey cream cheese frosting:
Ingredients:
For the cake:
1/2 cup butter (room temperature)
2 eggs
2/3 cup milk
1 & 3/4 cup all-purpose flour
1 & 1/2 tsp baking powder
1/4 cup honey
1 cup of sugar
2 tsp dried lavender
1/2 tsp salt
1 tsp vanilla
For the frosting:
8 oz room temperature cream cheese
2 tbsp room temperature butter
3 cups powdered sugar
¼ cup honey
½ tsp vanilla
Cake preparation:
At first, you need to preheat your oven to 350°. Then, mix the flour, baking powder, dried lavender, and salt in a medium bowl. Set it aside.
Next, in a large mixing bowl, beat butter with an electric mixer on medium-to-high speed for half a minute. Add vanilla, honey, and sugar. Then add one egg at a time and beat well after each addition.
Add the flour mixture, then the milk to the butter mixture. Alternately add flour mixture and milk to butter mixture, while beating on low speed thoroughly. Until the mixture is well combined, beat on low speed.
Spoon the batter into lined muffin tins, filling each about half full. Bake the cupcakes for 16 to 18 minutes. When done, leave them to cool. Lastly, remove the cupcakes from muffin tins and cool on wire racks.
Frosting Preparation:
At first, beat the cream cheese, vanilla, honey, and butter in a large mixing bowl on medium speed. Combine the mixture until it becomes fluffy and light.
Add a cup of the powdered sugar, beating well. Gradually beat in the remaining powdered sugar until it reaches spreading consistency. Lastly, frost the cupcakes, and sprinkle with lavender. Enjoy!
Source: healthy-holistic-living.com