Are you struggling to lose weight and maintain a healthy diet? You may have a toxic fatty acid that blocks weight loss.
Here's how a simple "Ice Hack" speed up my fat loss and helped me restore my health, watch now.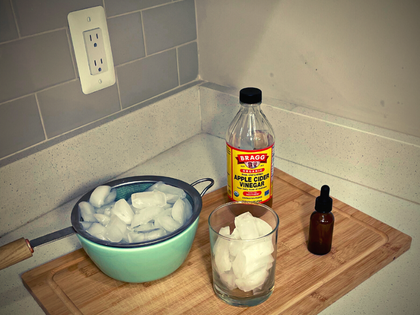 Everyone is getting tired of eating the same foods every day. Some reach for a banana others for an apple however, it's always a good idea to add various fruits and mix them in a good way to bring more antioxidants to your diet.
This fruit salad is easy to make, looks good and gets on the fabulous side of health. The salad is incredibly refreshing contains delicious fruits and a simple dressing to endorse it.
The key to this amazing fruit salad is by using only fresh and fully ripe ingredients. That blend of colorful fruits totally gets together and adding honey and lime definitely make this salad stand out.
These ingredients work together and produce more health benefits to your body, rather than a single fruit. This rainbow fruit salad is always sure to be a crowd favorite.
Health benefits of honey and lime:
Honey and limes have very similar health benefits and nutritional profile. Each contains antioxidants, vitamins, and minerals great for a number of health reasons. Both give amazing zest to this salad providing the following health benefits:
Improving digestive health
Preventing muscle and

joint pain

Enhancing the production of intestinal mucus
Promoting colon health
Cleansing the blood
Regulating dry stool
Boosting collagen production
Easing constipation
Alkalizing the body
Boosting the energy levels
Preventing bacteria
Here is the rainbow fruit salad with honey and lime:
Ingredients:
4 kiwis peeled (sliced)
2 ripe

bananas

3 mandarin oranges (peeled)
1 lb. of pineapple, diced
1 lb of strawberries (sliced)
6 oz. of blackberries
12 oz. of blueberries
Honey & Lime Dressing:
A tablespoon of fresh lime juice
2 teaspoons of organic lime zest
1/4 cup of organic honey
Preparation:
Combine all the fruits together in a large bowl. Then, in a separate bowl, whisk together the lime zest, lime juice and honey. Lastly, pour dressing over fruit just before serving and toss to coat evenly.
Source: freeworldfacts.com