Are you struggling to lose weight and maintain a healthy diet? You may have a toxic fatty acid that blocks weight loss.
Here's how a simple "Ice Hack" speed up my fat loss and helped me restore my health, watch now.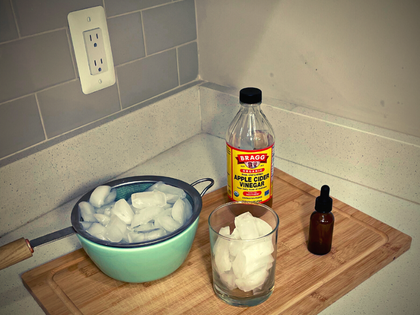 During the cold and flu season, this delicious old-fashioned, simple, chunky potato soup will promote your health and strengthen your immunity tremendously.
In fact, this recipe requires only a few ingredients, yet it's extremely abundant in flavors and looks like you have spent lots of hours on it. In addition, this steaming bowl of potato soup definitely qualifies as comfort food, especially during the cold winter. In fact, it's the perfect winter warmer and is great for when you're not feeling 100 percent.
The basic ingredients of the soup are potatoes, milk, butter, herbs, and spices. Therefore, this homemade soup is a much better alternative, since it's not like every supermarket's boxed soup that contains harmful preservatives and excessive sodium.
Moreover, its taste will please even the pickiest of eaters, plus this recipe is highly flexible and you can still add cheese and bacon if you prefer.
Here's how to prepare the grandma's homemade potato soup:
Ingredients:
2 pounds russet potatoes (peeled and cut into large chunks, about 1-1/2 inch in size)
½ cup of chopped sweet onion
½ cup celery, chopped
12 ounces evaporated milk
¼ to ½ cup of butter (to taste)
Kosher salt and black pepper, to taste
3 Tbsp all-purpose flour
Green onion or herbs for a garnish
Water
Cheese, bacon (optional)
Preparation:
At first, take a large bowl and toss the potatoes with flour, celery, and onion. Season with salt and pepper and set the mixture aside to sit for about 10 minutes.
Meanwhile, melt butter in a soup pot and add the potato mixture. Stir and pour water to cover the potatoes completely. Bring the mixture to a boil, and add the milk. Stir, lower the heat to simmer, and cook, uncovered, stirring occasionally, for about 25 to 30 minutes, or until potatoes are tender.
You can use a potato masher to puree the potatoes to get a less chunky texture. Lastly, season the soup with salt and pepper, and cook until the soup gets the desired consistency and thickness.
Source: deepsouthdish.com