Are you struggling to lose weight and maintain a healthy diet? You may have a toxic fatty acid that blocks weight loss.
Here's how a simple "Ice Hack" speed up my fat loss and helped me restore my health, watch now.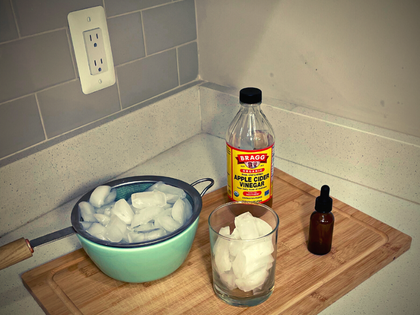 If you are one of those people who hate cauliflower, this recipe will definitely change your mind. In addition, cauliflower contains high amounts of nutrients, including minerals, vitamins, antioxidants, and other phytochemicals. Plus, it's weight loss-friendly and you can easily add it to your everyday diet.
Cauliflower is highly versatile, and you can eat it raw, steamed, puréed, mashed, grated, or roasted. In fact, it doesn't matter how you consume it as it's always equally nutritious.
This comforting cauliflower version will surely help you reap all the benefits of cauliflower. Plus, the recipe is extremely easy to make, low in carbs, and rich in antioxidants that promote the immune system.
These cauliflower cakes are lightly seasoned with chives and garlic. However, you can unreservedly include more flavors and herbs to improve their flavor. Either way, they're always perfect as a savory snack, side, or appetizer.
To help bind the cakes together, this recipe requires airy arrowroot powder as it gives a fluffy and golden crispy texture. On the other hand, if you don't have it, you should consider using cassava or tapioca flour instead. Don't forget to consume the cauliflower cakes immediately after you make them, as warming can prompt loss of their structure.
Here's how to prepare the cauliflower mashed potato cakes recipe:
Ingredients:
4 cups of cauliflower florets
2 tablespoons of minced chives
1/3 cup of arrowroot flour
2 tablespoons of avocado oil
4 cups of water
A large egg
1/2 teaspoon of garlic
1/2 teaspoon of salt
Preparation:
Begin by bringing the 4 cups of water to a boil in a medium stockpot, and add the cauliflower. Allow to cook for 8-10 minutes, and strain the cauliflower. Transfer it to a food processor and blend for 30 seconds. Then, add the egg, chives, garlic, sea salt, and arrowroot flour. Continue to blend for 10 more seconds, set aside.
In a medium skillet, heat 1 tablespoon of avocado oil over medium heat for 2 minutes.
Next, scoop ¼ cup of the cauliflower mixture onto the hot skillet and shape it into a circular form using a spatula. Cook for 5 minutes on each side. Repeat with the remaining mixture adding more avocado oil if required. Serve and enjoy!
Source: healthy-holistic-living.com