Are you struggling to lose weight and maintain a healthy diet? You may have a toxic fatty acid that blocks weight loss.
Here's how a simple "Ice Hack" speed up my fat loss and helped me restore my health, watch now.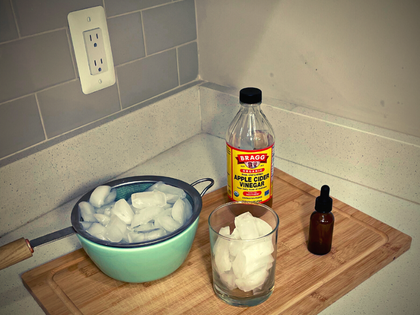 When it comes time to cook a healthy dinner, make sure to prepare this warm soup in a combination with a healthy, colorful salad. French onion soup is one of the best soups that everyone finds tasty, especially during the wintertime.
However, keep in mind that this soup cannot be done in a hurry, as its preparation can be a time-consuming process, especially since the key element is cooking the onions slowly and carefully to caramelize them.
Onions are incredibly nutritious, they strengthen the immune system, support health in numerous ways, and prevent many illnesses and diseases. In fact, its powerful antioxidants and compounds fight inflammation, decrease triglycerides and even reduce cholesterol levels.
Here's how to prepare the delicious French onion soup:
Ingredients:
3 lbs yellow onions, julienned
8 cups beef broth or vegan broth
2 tbsp extra virgin olive oil
¼ cup balsamic vinegar
2 & ½ teaspoons kosher salt
2 tbsp unsalted organic, grass-fed butter, melted
2 sprigs of fresh thyme
4 to 6 whole grain or gluten-free baguette slices, toasted (1 slice per bowl)
1 ⅓ to 2 cups grated Gruyere cheese or nutritional yeast (⅓ cup per bowl)
Freshly ground black pepper
Preparation:
Set the slow cooker to low, add the olive oil, butter, onions, black pepper, and salt and cook overnight or for 10-12 hours. Then, add the broth, balsamic vinegar, and fresh thyme. Cover and continue cooking on low for 6 to 8 hours.
Preheat the oven to 350 degrees Fahrenheit (180 degrees Celcius), and spoon the soup into oven-safe bowls.
Place the bowls on a baking sheet to catch any spills while in the oven, top with a baguette slice and the cheese or nutritional yeast, and bake for half an hour.
Wait for a few more minutes for the cheese to brown. Remove from the oven and let cool for 5 minutes before serving. Enjoy!
Source: tiphero.com