Are you struggling to lose weight and maintain a healthy diet? You may have a toxic fatty acid that blocks weight loss.
Here's how a simple "Ice Hack" speed up my fat loss and helped me restore my health, watch now.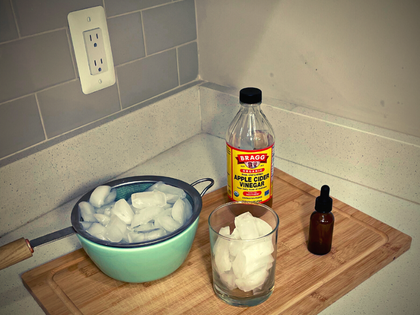 Bananas are among the world's most popular fruits. It seems like everybody loves them. Bananas are delicious, versatile, and full of healthy nutrients.
Bananas are relatively low in calories, but high in minerals and digestive carbs. Therefore, they are often referred to being the perfect choice for athletes, or anybody struggling to lose weight.
Finding new, tasty, and fun ways to incorporate them into your diet isn't always easy. However, here is one healthy and easy way you can try, in order to reap all their benefits. In fact, you can make these fruits be a part of your daily breakfast, snack, or dessert.
Plus, it takes only 10 minutes to make this pan-fried cinnamon bananas. They're caramelized on the edge, but soft and sweet in the middle.
The frying method only enriches their natural sweetness and doesn't make them greasy or fatty at all. Therefore, this recipe is a great method to transform your ripe old bananas into an amazing bite.
Here is the pan-fried cinnamon bananas recipes:
Ingredients:
2 bananas, roughly overripe
1 tsp Ceylon cinnamon
1/4 tsp nutmeg (optional)
1 tbsp honey, sugar, or stevia
Preparation:
At first, slice the bananas into pieces, about 1/3 inch thick. Then, in a small bowl, mix the cinnamon, nutmeg, and honey. Set aside.
Now, lightly spray a large skillet with nonstick oil spray or lightly coat it with coconut oil, warm it over medium heat. Next, add the banana slices into the skillet and sprinkle half of the cinnamon mixture on top. Cook for a few minutes, and flip the banana slices. Sprinkle the remaining cinnamon mixture, and cook for another 2-3 minutes, or until the bananas are soft and cooked through.
Enjoy the bananas fresh from the pan, or serve them topped with vanilla ice cream, coconut whipped cream, or chopped nuts. You can also combine them with pancakes or french toast.
Source: theheartysoul.com