Are you struggling to lose weight and maintain a healthy diet? You may have a toxic fatty acid that blocks weight loss.
Here's how a simple "Ice Hack" speed up my fat loss and helped me restore my health, watch now.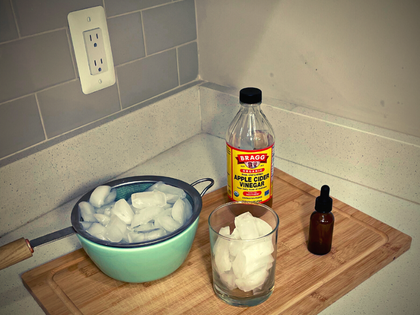 The dairy-free keto diet is crazy popular right now, for a variety of reasons. In these modern days, we constantly hear, that balanced diet plays an essential role in maintaining a healthy lifestyle. Despite the regular exercise, a healthy and well-balanced diet is a priority.
For a tasty hit, without refined sugar, we recommend a keto-friendly chocolatey crunch bar recipe. After all, there are desserts that can be extremely delicious and healthy at the same time.
This recipe uses superfoods like coconut oil and cacao powder, which is completely guilt-free. The best part is you can completely customize the flavor, by swapping out a variety of nuts and seeds.
Here is the keto friendly chocolatey crunch bars recipe:
Homemade Chocolate Spread Ingredients:
1/2 cup of Cacao Powder

100% pure Maple Syrup / 1/3 cup Monk Fruit sweetener

A cup of Coconut Oil
Preparation:
Place all of the ingredients in a saucepan, put it on very low heat and stir occasionally until they melt together. When done, set it aside at room temperature.
Crunch Bar Ingredients:
1/2 cup of monk fruit sweetener / 100% maple syrup

1/4 cup of Coconut Oil

1 cup Almond Butter (toy can swap for another nut butter of your choice, like cashew butter)

3 cups mixed nuts and seeds, pick your own choice (hazelnuts, almonds walnuts, pecans, cashews, flax, sesame, hemp, pumpkin, etc)
Preparation:
Put a saucepan on low heat, and add the coconut oil, butter, and sweetener. Then, add the mixture of seeds and nuts. Make sure you mix thoroughly. Next, pour your melted chocolate in, and mix until it is evenly coated.
Then put the mixture into a baking pan, cut into squares, cover tightly, and put it in the freezer (2 hours minimum).
Whenever you want to grab a snack, leave it for about 15 minutes to soften on room temperature.
Source: organichomeremedies.com