Are you struggling to lose weight and maintain a healthy diet? You may have a toxic fatty acid that blocks weight loss.
Here's how a simple "Ice Hack" speed up my fat loss and helped me restore my health, watch now.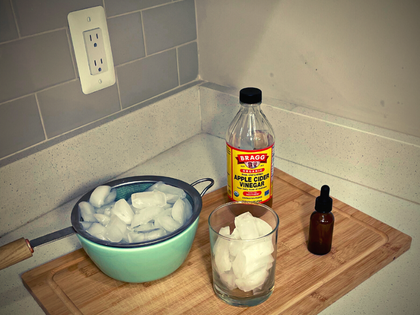 Bananas have to be one of the most amazing foods ever, not to mention the variety of vitamins and minerals they provide. Also known as one of the most popular health foods, they are high in potassium and contain good levels of protein and dietary fiber.
Therefore, you must try the chocolate-dipped frozen bananas, kids will love them. These chocolate frozen bites are looking amazing, especially when you use your favorite toppings.
You can roll them in chopped almonds, but if you are a coconut lover use coconut. If you have the time you can use white chocolate and sprinkles.
Here is the chocolate-dipped frozen bananas recipe:
Ingredients:
6 large ripe bananas, peeled and cut into half
12 wooden popsicle sticks
150 gr/5.3 oz chopped almonds
100 gr/3.5 oz dark chocolate
Preparation:
At first, put the bananas in a fridge for one night. Then, peel them, and cut them in half so you have 12 banana pieces.
Melt the chocolate on steam or in a microwave, and place it in a bowl. Shred the almonds and place them in a bowl.
Insert a popsicle stick in one end of each banana piece. Dip the bananas, one piece at a time into the melted chocolate, and start rolling them in the chopped almonds.
Put the bananas on a baking sheet and freeze until chocolate is firm. Enjoy in these sweet treats!
Source: sugarhero.com