Are you struggling to lose weight and maintain a healthy diet? You may have a toxic fatty acid that blocks weight loss.
Here's how a simple "Ice Hack" speed up my fat loss and helped me restore my health, watch now.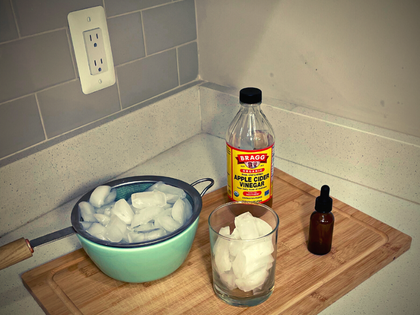 Want a healthy and delicious cake recipe that won't ruin your diet? Then, you should try this banana cake without flour, that's coated in the fluffiest coconut frosting you have ever tried!
Moreover, it's a great alternative for people who love eating cake in the afternoon but also don't want to gain any weight. And it doesn't contain any white flour, the worst enemy of your waist.
Here is the healthy banana cake without flour, sugar or milk:
Ingredients:
–  Banana Cake
4 eggs
4 large ripe bananas, smashed
1 ¾ cups of almond flour
1 teaspoon of pure vanilla extract
3 tablespoons of maple syrup or 1 cup raisins
1 teaspoon of baking soda
¼ cup of coconut oil, melted + more for greasing
1 teaspoon of baking powder
–  Coconut Frosting
2 tablespoons of maple syrup

one 14 oz. can of coconut cream
Preparation:
At first, preheat the oven to 350°F. Mix the bananas, eggs, coconut oil, vanilla extract, and maple syrup until the batter is smooth.
In another bowl, mix the almond flour, baking soda, and baking powder, then add the mixture to the previous mixture. Grease a pan with coconut oil, then add the batter and bake it at 350°F for about 45 minutes.
While baking it, you can make the frosting. Whip together the maple syrup and the coconut cream until it forms stiff peaks. Then set it in the fridge.
When the cake has cooled, carefully spread the frosting over the top, and decorate it with some banana slices.
The cake is best while still fresh, but you can also keep it in the fridge, it will last for 3-4 days.
Source: theheartysoul.com