Are you struggling to lose weight and maintain a healthy diet? You may have a toxic fatty acid that blocks weight loss.
Here's how a simple "Ice Hack" speed up my fat loss and helped me restore my health, watch now.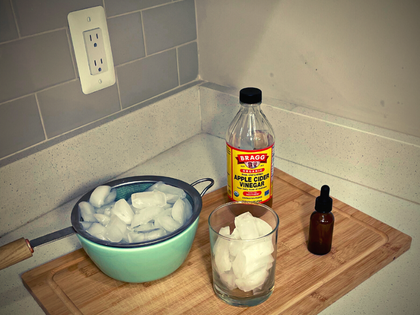 Today we will suggest a dairy-free coconut ice cream recipe, which is extremely simple to make. As long as you can use a can opener, you will enjoy this fresh vegan coconut ice cream in a matter of hours.
Therefore, this is the perfect recipe to prepare, when you want basic non-dairy ice cream. It doesn't require an ice cream maker but, the result will end in insanely creamy and rich texture.
This is the perfect vegan ice cream you have ever tried! But, keep in mind there is a small problem, it is really hard to stop at a scoop or two.
Here's how to prepare the sugar-free coconut ice cream:
Ingredients:
2 cans of organic full-fat coconut milk
4 large dates, pitted
1 teaspoon vanilla extract
a dash of cinnamon
a pinch of sea salt
Preparation:
You should chill the coconut milk cans in the fridge overnight. In the morning, combine all the ingredients in the blender on high speed and blend until you get a homogeneous mixture.
Next, if you have an ice-cream machine, add the mixture through it. If you don't have an ice cream machine, then place the mixture in a large bowl and freeze it in the fridge for 4 hours, or until it is firm. Note, you should remove it on every hour to stir around with a fork.
Now enjoy this delicious and healthy coconut ice cream!
Source: wisemindhealthybody.com