Are you struggling to lose weight and maintain a healthy diet? You may have a toxic fatty acid that blocks weight loss.
Here's how a simple "Ice Hack" speed up my fat loss and helped me restore my health, watch now.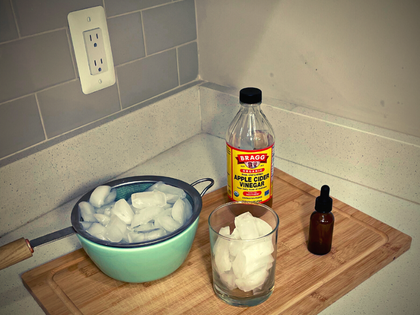 These zucchini garlic bites know how to rack up lots of flavor points. In fact, these bite-size appetizers are crispy, nutritious, healthy, easy to prepare, and even budget-friendly.
Many people avoid bite-size foods since they're mostly considered unhealthy and full of calories. However, these zucchini garlic bites are made from low-carb vegetables that are perfect for a healthy breakfast, a quick snack, or school lunch.
Zucchinis are high in essential nutrients such as potassium, manganese, vitamin C, vitamin A, pantothenic acid, choline, calcium, iron, zinc, and selenium. In addition, they're abundant in water and polysaccharides, which improve cardiovascular health. On the other health, the pectin in zucchini fights inflammation and prevents diabetes and insulin resistance.
Here is the impressive nutritional profile from one medium sized zucchini:
31.4 calories
2.4 grams protein
6.6 grams carbohydrates
2.2 grams fiber
0.4-grams fat
33.3 milligrams vitamin C (56% DV)
0.4-milligram vitamin B6 (21% DV)
0.3-milligram manganese (17% DV)
514 milligrams potassium (15% DV)
0.3-milligram riboflavin (16% DV)
392 international units vitamin A (8% DV)
8.4 micrograms vitamin K (11% DV)
56.8 micrograms folate (14% DV)
74.5 milligrams phosphorus (7% DV)
33.3 milligrams magnesium (8% DV)
1 milligrams niacin (5% DV)
0.1-milligram thiamine (6% DV)
0.1-milligram copper (5% DV)
Here's the healthy & delicious zucchini garlic bites recipe:
Ingredients:
1 cup zucchini, grated and wrung out
1/3 cup breadcrumbs
1 egg
1/4 cup Parmesan cheese, grated finely
1 clove garlic, grated
1 teaspoon fresh basil, chopped
1 teaspoon fresh oregano, chopped
2 tablespoons fresh chives, chopped
1 tablespoon fresh parsley, chopped
pinch of salt and pepper
Marinara sauce, for dipping
Preparation:
Preheat the oven to 400˚ F – (200°C). Lightly coat a baking sheet with a thin layer of olive oil or non-stick spray. Set aside.
To get the desired crispy taste, try to squeeze out as much moisture as possible from the zucchini. Then, shred the zucchini using a food processor or hand grater. Place the zucchini shreds in a kitchen towel and wring out the moisture.
Now grate the garlic using the small holes on the box grater, and mix all the ingredients. Shape the mixture into small balls in the size of a tablespoon, and place them on the prepared baking sheet, you should end up with about 12-16 balls. Lastly, bake for about 15 minutes, until golden brown, you can serve them with marinara sauce. Enjoy!
Source: growagoodlife.com