Are you struggling to lose weight and maintain a healthy diet? You may have a toxic fatty acid that blocks weight loss.
Here's how a simple "Ice Hack" speed up my fat loss and helped me restore my health, watch now.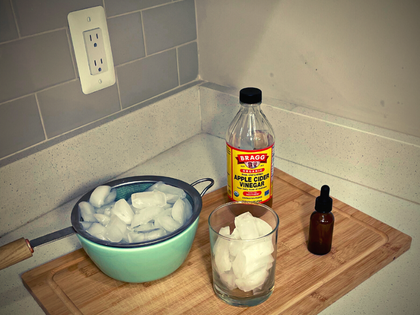 When it comes to health-conscious, people nowadays seem to pay more attention to their diet and the foods they choose. Therefore, many prefer to make their own homemade recipe to bring more healthy nutrients into their diet. Since, the homemade alternatives are more trustworthy, instead of buying them or having them at a restaurant.
Accordingly, today we present the delicious no bake peanut butter granola cups that are extremely nutritious, and surprisingly easy to make. These irresistible cookies are vegan, dairy-free, gluten-free, and refined sugar-free, plus contain only 7 ingredients.
In fact, granola is a very healthy ingredient that delivers healthy fats, protein, fiber, and energy-boosting bits. Additionally, it's abundant in magnesium, copper, iron, selenium, vitamins B and E, and zinc.
Therefore, the following granola cups are an ideal snack that passes as healthy. Since, they contain all-natural ingredients, which makes them a perfect choice for a quick breakfast, or an energy-boosting snack in the afternoon.
Here's how to make the no bake peanut butter granola cups:
Ingredients:
2 ½ cups granola
1 cup peanuts, chopped
3 tbsp. natural peanut butter or almond butter
3 tbsp. honey or maple syrup (or more if needed)
Filling:
1 cup natural peanut butter
Topping:
1 tbsp. coconut oil
12 oz. dark chocolate, finely chopped
Preparation:
In a medium-sized bowl merge the granola, chopped peanuts, peanut butter, and honey. If the mixture is too dry, you can add more honey.
Next, grease a cupcake pan and separate the mixture into the containers, the mix is enough for about 12 cupcakes. Press well against the sides of the pan until everything holds together, and make a dent in the center of each cup for the filling. Then, freeze for 5-10 minutes.
Melt the peanut butter and pour it into the center of each granola cup. Again, freeze the pan for extra 5-10 minutes, until the peanut butter is firm.
Lastly, melt the dark chocolate and coconut oil and spoon it on top of the peanut butter filling. Chill the pan until chocolate has set.
You can store the granola cups in an air-tight container in the fridge, or freeze for longer storage time. Enjoy!
Source: theheartysoul.com