Are you struggling to lose weight and maintain a healthy diet? You may have a toxic fatty acid that blocks weight loss.
Here's how a simple "Ice Hack" speed up my fat loss and helped me restore my health, watch now.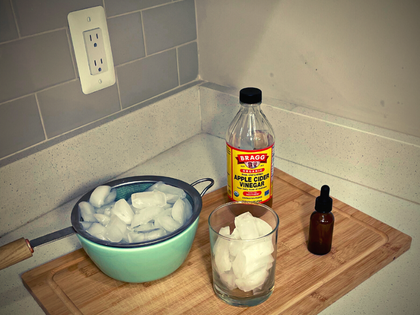 The carrot cake recipes are some of the best desserts, especially with their creamy cheese frosting and sandwich cookie forms. Mainly, when the sweet spiciness of the cake matches up with the tart cream cheese, it's simply a flavor miracle.
Here is the carrot cake cookie recipe, tastes wonderful:
Ingredients:
1 egg
1/2 a teaspoon of baking powder
113 grams of butter
1/2 a teaspoon of baking soda
1/2 a teaspoon of cinnamon
225 grams of brown sugar
1/4 of a cup of raisins
130 grams of all-purpose flour
60 grams of oats
90 grams of grated carrots
A few drops of vanilla extract
A pinch of salt
Cream cheese filling:
1/2 a teaspoon of vanilla extract
120 grams of softened cream cheese
2 tablespoons of butter
125 grams of confectioner's sugar
Preparation:
In a large bowl, mix the butter and the sugar together until they become creamy. Now, add the egg and vanilla and combine the whole mixture again until it becomes smooth.
In a separate bowl combine the baking powder, salt, baking soda, cinnamon, and flour, whisk till well blended. Afterward, add the dry ingredients to the first bowl and mix the 2 mixtures until a dough is created. Lastly, add the oats, carrots, and raisins, and mix thoroughly.
Put parchment paper on a baking pan and place a heaping tablespoon of cookie dough on it. Arrange the dough to be at least 2 inches apart from each other. Bake at 177 °C for 15 minutes. Then, let the cookies cool down.
For the filling: In a bowl, place the softened cream cheese, butter, icing sugar, and vanilla. Now, mix well. Lastly, add the mixture to the center of the bottom cookies, and then add another cookie to the top.
The cookies aren't too sweet, but when you add the filling, you will get the perfect sweetness. This carrot cookie recipe extremely healthy and is made by David Hood and serves 10 people.
Source: healthandhealthyliving.com