Are you struggling to lose weight and maintain a healthy diet? You may have a toxic fatty acid that blocks weight loss.
Here's how a simple "Ice Hack" speed up my fat loss and helped me restore my health, watch now.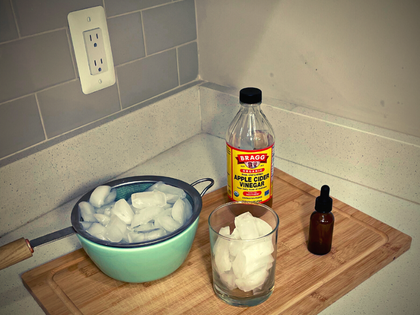 It is a very challenging task to find a dessert which is healthy and delicious at the same time. Fortunately, there are some amazing recipes, that can taste really good and be low in calories.
The traditional brownies usually contain gluten-rich flour, processed sugar and pasteurized hormone filled dairy. Thus, raise your blood sugar levels, trigger your cortisol (stress hormone), and insulin (fat storage). Additionally, all of these lead to weight gain, hormonal imbalances, and mood issues.
Regardless, the brownies we are recommending today are full of healthy fats and rich in antioxidants. This is because of the excellent qualities from the main ingredient – avocado.
Avocados are one of the world's most nutrient-dense foods. As we can see, they provide rich sources of essential fatty acids, amino acids, and antioxidant phytonutrients.
Moreover, these amazing fruits are rich in oleic acid, which is a monounsaturated fat that supports fat metabolism. Also, the rich potassium and folate elements, improve the elimination of acidic wastes from the body.
Here is the delicious avocado potato brownies recipe with no wheat, no sugar, no dairy:
Ingredients:
1/2 cup of mashed avocado (about 1/2 an avocado)
2 tablespoons of maple syrup
1/2 cup of cooked sweet potato
1/4 cup of coconut milk
1/2 cup of dairy-free chocolate chips
3 tablespoons of cacao powder
1/2 cup of creamy nut butter (tahini, cashew, almond, etc)
Preparation:
At first, preheat the oven to 325° F. Grease a regular sized pan with coconut oil, or line it with a parchment paper. Then, blend all ingredients except the chocolate chips, in a blender. When they become well combined, add the chocolate chips and stir slowly. Then transfer the batter to the loaf pan.
Use a spoon to level out the batter across the pan, because the mixture will be very sticky and thick. Bake it for 20 minutes, then remove and leave it to cool to before slicing. Enjoy!
Source: theheartysoul.com