Are you struggling to lose weight and maintain a healthy diet? You may have a toxic fatty acid that blocks weight loss.
Here's how a simple "Ice Hack" speed up my fat loss and helped me restore my health, watch now.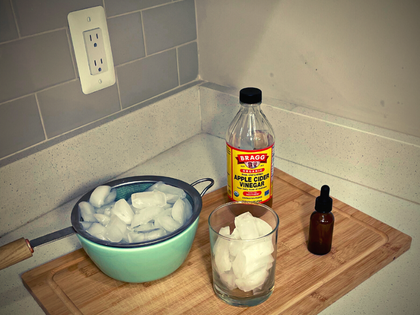 Developing healthy eating habits starts with preparing a balanced diet by consuming healthy foods. But many of us find it too difficult to leave all those delicious desserts, and usually, fail from trying to live more healthily.
However, you can still control your body weight, without saying goodbye to tasty and delicious foods. A great example is the following dessert recipe, a low-carb, high-fat diet that offers numerous health benefits and supports weight loss.
Additionally, this amazing dessert is a sugar-free, nut-free, keto friendly, and healthy way to please your sweet desires. A single serving contains only 32.6g of fat and 326 calories.
Here is the amazing no bake sugar free coffee cheesecake:
Ingredients:
Crust:
1/2 cup sunflower seeds unsalted raw

3/4 cup shredded coconut unsweetened

1/4 cup Swerve Sweetener

4 tbsp butter room temp

1/4 tsp salt

1/4 cup cocoa powder unsweetened
Filling:
16 ounces cream cheese, room temp

1 cup heavy whipping cream

3/4 cup strong brewed hot coffee

2 tsp vanilla liquid stevia

2.5 teaspoons gelatin

1/4 tsp salt

2 tsp coffee extract
Topping:
2 ounces 85 % dark chocolate

1 tbsp coconut oil
Preparation:
Place the coconut and sunflower seeds inside a blender, and mix until well ground. Then, add the rest of the crust ingredients, and blend until smooth. Take an 8-inch springform pan, and press the crust mixture with your hands onto the bottom, and place it aside.
In a bowl, pour some hot brewed coffee, add gelatin, and stir. Set aside to allow it to come up to room temperature. Blend the cream cheese, and add the cooled coffee and extract, gelatin, stevia, and salt. Blend again.
Pour in the heavy whipping cream and blend on high for about 5 minutes, until mixture looks whipped and thickened. Then, pour it on top of the crust. Place it in the fridge for at least 3 hours, ideally overnight.
When ready to serve, melt the chocolate and coconut oil and pour their mixture over the cheesecake.
Source: healthy-holistic-living.com