Are you struggling to lose weight and maintain a healthy diet? You may have a toxic fatty acid that blocks weight loss.
Here's how a simple "Ice Hack" speed up my fat loss and helped me restore my health, watch now.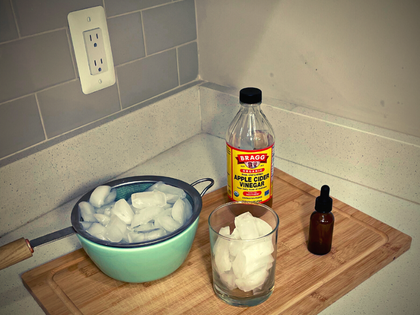 Nowadays, many people around the world are spending more time in their homes. Therefore, now it's the perfect time to practice yourself on food preparation. However, this time, there aren't any delicious dessert recipes, high-calorie spreads, or cheese-filled pasta. In fact, now it's time to boost your health and strengthen your immunity.
If you follow a vegan diet or you are lactose intolerant, you know that butter has a negative effect on the quality of your life. Fortunately, you can easily replace the regular, dairy butter for good. A perfect substitute is the avocado since it has the same physical characteristics as butter.
Additionally, the combination of avocados and garlic is a real health promoter. Due to its high antioxidants, garlic is a powerful natural weapon that lowers high cholesterol and blood pressure levels.
On the other hand, avocados are rich in over 20 essential nutrients, including vitamin C, K, E, B5, potassium, and folate, as well as humble amounts of magnesium, copper, iron, zinc, phosphorous, manganese, and vitamins A, B1, B2, and B3.
This healthy, creamy recipe has been developed by Fooddeco and is the health condiment you didn't know you needed. In order to get the perfect smooth and spreadable texture, you'll need perfectly ripe avocados.
Here's how to make avocado garlic butter:
Ingredients:
2 ripe avocados, pit & skin removed
2 garlic cloves, grated
3 Tbsp coconut oil, melted
1 Tbsp lemon juice
Small bunch of cilantro, chopped
Sea salt, to taste
Preparation:
Cut the avocado in half, peel the skin and remove the pit. Then, combine all the ingredients in a food processor and mix until you get a smooth mixture. Season to taste with sea salt.
Next, cover the counter with a large piece of aluminum foil and add a piece of plastic wrap on top of it. Scoop the mixture onto the plastic wrap and fold the plastic wrap lengthwise, rolling it up a bit.
Lastly, roll the aluminum foil to get a small log of butter, and place it in the refrigerator for at least 3 hours to firm.
Source: healthy-holistic-living.com