Are you struggling to lose weight and maintain a healthy diet? You may have a toxic fatty acid that blocks weight loss.
Here's how a simple "Ice Hack" speed up my fat loss and helped me restore my health, watch now.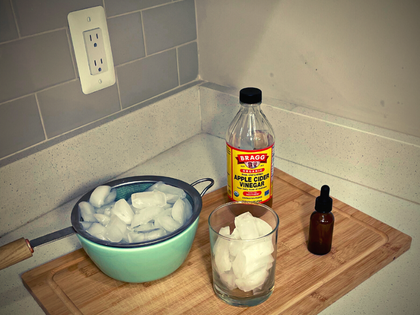 Pizza probably isn't what you think of as a healthy meal. However, choosing cauliflower and chia seeds instead of ingredients such as regular flour is much beneficial. Not that's only delicious yet, it promises various health benefits.
Cauliflower contains an abundance of vitamins that our bodies crave for. In fact, this cruciferous vegetable contains riboflavin, omega-3 fatty acids, pantothenic acid, thiamine, niacin, folic acid, vitamin K, etc. In addition, it's high in vegetable protein, phosphorus, and potassium.
This tasty vegetable contains cancer-fighting anti-inflammatory compounds like sulforaphane known for destroying cancer stem cells. Thus, provides positive effects against breast cancer, colon cancer, cancer, and prostate cancer.
On the other hand, chia seeds are packed with fiber, calcium, iron, magnesium, and omega-3 essential fatty acids. Also, they contain antioxidants that decrease the production of free radicals. Thus, contributes to disrupting the work of the cells which can lead to premature aging and even to cancer. The crunchy vegetable simply offers amazing health benefits.
Here's how to prepare cauliflower/chia seeds pizza crust:
Ingredients:
1 large cauliflower head (organic)
3/4 cup ground almonds
1/4 cup chia seeds
1 1/2 tbsp dried oregano
3/4 cup water
salt and pepper
Preparation:
Preheat the oven to 400F (200°C).
Add the chia seeds to the water and put them in a refrigerator for about 20 minutes before you use them.
Cut the cauliflower into small pieces and put them in a food processor or blender, mix until you get a fine rice-like texture.
Add 3 cups of the processed cauliflower into a large bowl, then add the almonds, oregano, salt, and pepper. Make a hole in the center of the mixture and add the soaked chia.
Mix the ingredients using your hand, and shape them in the form of a ball. Note that the dough will become sticky and less firm than traditional dough.
Use your hands to form a flat crust on the baking tray. Make a ridge at the edges, and bake for 25 minutes or until golden brown.
Add your tomato sauce and your favorite pizza toppings. Lastly, bake for another 5-10 minutes. Enjoy!
Source: healthandlovepage.com