Are you struggling to lose weight and maintain a healthy diet? You may have a toxic fatty acid that blocks weight loss.
Here's how a simple "Ice Hack" speed up my fat loss and helped me restore my health, watch now.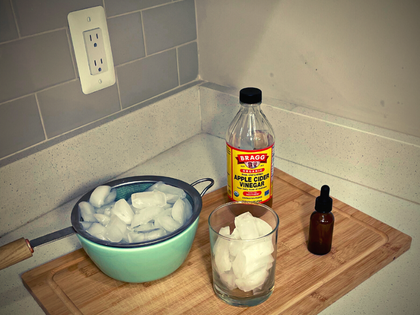 Whether it's the summer sun or the winter cold, dry skin is a constant battle for many people. Therefore, people are using all kinds of creams and lotions for the body, but none of them help much. Plus, they're quite expensive.
In order to soothe and nurture the dry scaly skin naturally, you should try using essential oils as they're are extremely helpful. The recipe below requires 2 essential photosensitive oils that react in the sun. Therefore, you should only use this body butter only at night and clean it off the first thing in the morning.
Here's the homemade citrus body butter that soothes and softens dry skin:
Ingredients:
1 cup of organic coconut oil
4-5 drops of orange essential oil
1/2 zest of organic lime
4-5 drops of lemon essential oil
1/2 zest of organic lemon
1/2 zest of organic orange
Preparation:
At first, you should place the coconut oil in a small pan. Then, warm it for about 15-20 seconds till it softens. Once it's warm, transfer it to a mixing bowl and make sure to stir well in order to dissolve all of the lumps.
Next, add the zest from the 3 fruits and stir thoroughly once again. Once you finish that, put the essential oils inside as well, stir to ensure that everything is well blended. Also, keep an eye so that the oil isn't too hot when adding the essential oils to it.
Afterward, place the mixture in the refrigerator to harden for a bit. You'll know when the oil is solid enough in fact, you will be able to make an indent with your finger on the coconut oil.
Put the oil in a mixer or a blender and whip it until it becomes fluffy. When you get the consistency you desire, it is ready. Now put it in a jar and keep it in a place that it is not too warm.
This natural and homemade citrus body butter will keep your skin smooth, fresh, and moisturized.
Source: healthy-holistic-living.com